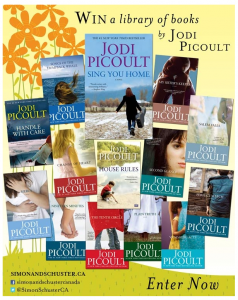 Before the movie came out, I read My Sister's Keeper by Jodi Picoult and it was an amazing read! After that I read her book Vanishing Acts. I like her style of writing and using an unique approach to telling the story. What I liked most was how she told the story from the perspective of multiple characters. This is a technique not often done well, but Picoult does an amazing job of it!
You could win all 14 of her titles from Simon & Schuster!
I would certainly enjoy this prize!
Cheers,
Alicia