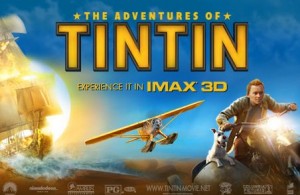 Have you taken the kids to see the new TinTin movie yet?
If you or a loved one is a fan of TinTin I definitely recommend this contest from IMAX!
Grand Prize includes The Art of the Adventure of TinTin Book 1, The Adventures of TinTin: The Game for Nintendo Wii, the Soundtrack from the Adventures of TinTin and 4 IMAX ticket vouchers!
There are also 4 First Prizes to be won, consisting of 2 IMAX ticket vouchers, the Sountrack and an Adventure of TinTin IMAX Poster!
Cheers,
Alicia