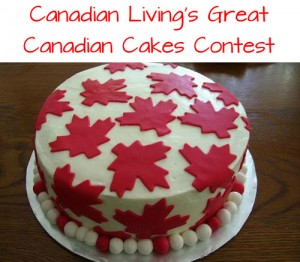 Baking cakes was something I did a lot of when I was on maternity leave. It was a creative output and something I enjoyed doing quite a bit. Now that I am back to work, I am not baking nearly as often as I use to. Holidays are a great time to experiment with new techniques and surprise any family with a delicious dessert!
Submit your best Canada themed cake or cupcake to Canadian Living and have a chance to win a baking prize pack worth over $1,000!
Grand prize includes: a Breville Scraper Mixer Pro, Smart Oven, Control Grip and Pie Maker as well as a collection of baking cookbooks!
I think my family would love to chow down on a Canadian Flag slab cake with butter cream icing!
Cheers,
Alicia