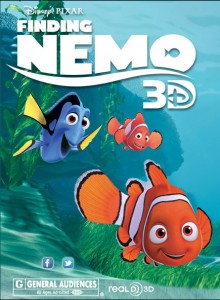 Did you fall in love with Finding Nemo when it hit the big screen? I personally think that this is a Disney classic, and the kids can't get enough of the hilarious Dory either!
If you want to relive those memories with the kids, enter for the chance to win a family pass to see an advanced screening of Finding Nemo 3D!
What a great way to have some family time, especially now that the days are getting colder!
This contest closes on September 30th.
Enjoy!
-Caitlin