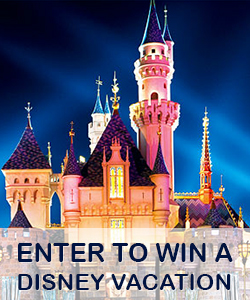 Family life can get very hectic and trying to balance everyone's schedules can be really challenging. Between birthday parties, caring for an infant and work commitments it can be difficult to get everyone in the same room for some down time.
Enter to win a magical vacation to Disney Parks every day this month!
Now that would make for a great family adventure. 😉
This Contest Closes on January 31.
Cheers,
Alicia