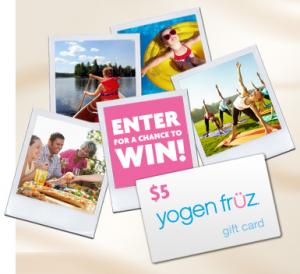 Dial has just released their latest body wash that includes yogurt to give your skin even more nourishment.
As it seems to be fitting, Dial is giving us the chance to win a $5 Yogen Fruz gift card! The cards are given out every day, so don't forget to come back for more chances to win.
I love going for frozen yogurt in the summer time. It's the perfect way to cool down and it's pretty healthy for you too!
This contest closes on August 31st.
Cheers,
Alicia