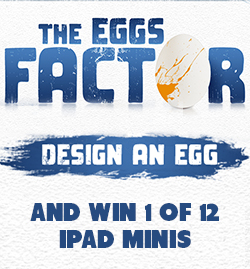 I love a good play on words, as well as entering contests. Lucky me, The Eggs Factor contest by Egg Farmers of Ontario has a great name and great prizes, like 12 iPad Minis and weekly gift basket drawings.
Not only that, but when you enter, Egg Farmers of Ontario will donate the monetary equivalent of a dozen eggs to Breakfast Clubs of Canada!
This Contest Closes on April 2.
Cheers,
Alicia