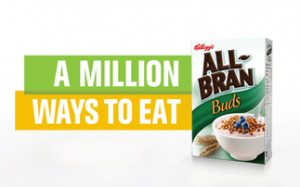 Have you ever thought of using All-Bran in your Peach Crumble? What about in Stuffed Chicken or Beef Kabobs?
If you have some great recipes or ideas of simple ways to mix All-Bran into your favourite foods, submit them and you could win $250 in grocery cash!
You can also look at recipes other people have submitted. The Carrot Muffins look really good.
Cheers,
Alicia