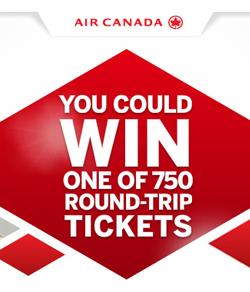 Do you have a memorable story about a trip you took?
Air Canada wants to hear our stories in their Facebook contest for a chance to win 1 of the 750 round-trip tickets that are up for grabs.
Where would you go if you won a round-trip ticket? I think my kids would love to meet Goofy and the gang at Disney World!
This Contest Closes on December 12.
Cheers,
Alicia