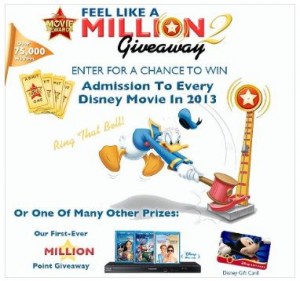 Hey Disney fans! Do you want to enjoy all your favourite upcoming Disney movies on the big screen for free?
Enter now for the chance to win admission to every Disney movie in 2013. While you are entering on Disney's Facebook page, you can also enter to win a Disney gift card valued at $1,000!
My kids love Disney movies, so they will be excited if we win this!
This contest closes on August 31st.
Cheers,
Alicia