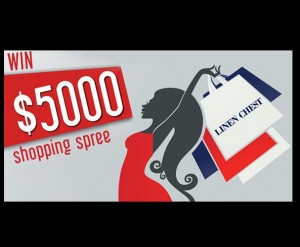 Are you in need of new linens, home decor or maybe a kitchen gadget?
Enter now to Win a $5,000 shopping spree at Linen chest! That will buy you whatever you need & more.
I could definitely use new linens & a duvet cover. Maybe some new towels in the bathroom too. What would you love to buy?
This Contest Closes on May 31.
Cheers,
Alicia