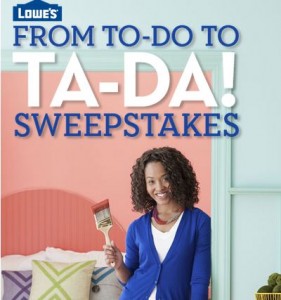 What's on your list of To-Do's for your house?
Would a Gift Card from Lowe's help?
Especially a $2,500 gift card! Enter for your chance to win the "From To-Do to Ta-Da! Sweepstakes", and you may even win a Daily $100 Lowe's Gift Card.
This Contest Closes on May 12.
Cheers,
Alicia