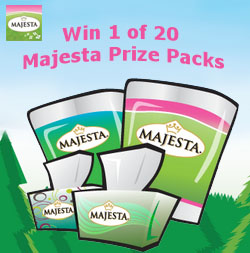 To celebrate the return of Spring, MAJESTA is giving away 20 Soft & Green Prize Packs!
Enter for your chance to win MAJESTA facial tissue, bathroom tissue packs, and paper towel packs.
You can enter daily, so be sure to get in as many entries as you can.
With all those MAJESTA products, you'll be set for the rest of the season!
This Contest Closes on April 19.
Cheers,
Alicia