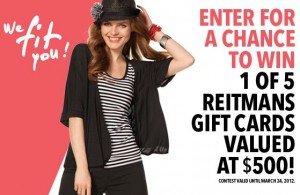 Enter Reitmans We Fit You contest for your chance to win 1 of 5 $500 gift cards!
To enter, just fill out a ballot and 5 lucky shoppers will win all their choices!
I can think of a lot of things I would love to pick up for spring!
This Contest Closes on March 24.
Cheers,
Alicia