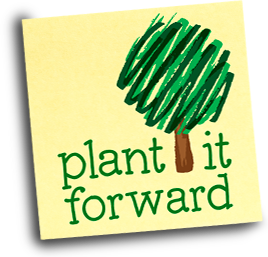 Have you wanted to do something nice for your mother, sister, husband or friend? Post-it is giving you a chance to dedicate a tree to someone special for FREE!
Dedicate a tree and Post-it will plant a tree for them (up to 10,000 trees).
You can't go wrong with this one, help the environment, make someone close to you feel special and it's FREE!
Cheers,
Alicia