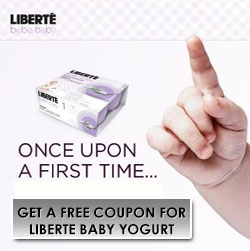 Baby's first times can be very exciting! From first steps to first words they are in fact priceless moments.
Share one of your baby's "first times" with Liberté Canada on Facebook and get a free coupon for a 4x75g pack of Liberté baby yogurt!
Free coupons are awesome.
Note: There is a limit 15,000 coupons available.
Cheers,
Alicia