SORRY! This Contest has Closed!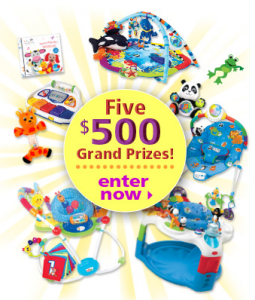 Enter the Prizes & Surprises Sweepstakes for a chance to win $500 worth of Baby Einstein products for you and your baby!
I don't have a baby yet but I will certainly pass this onto my brother-in-law who is expecting a little one in a few months!
What a wonderful prize that would be for a parent to win
Cheers,
Alicia
Enter to Win with Baby Einstein